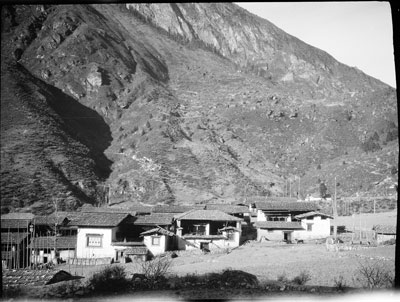 By Uncle Cheng


Last week a good friend of mine in Hong Kong sent me the obituary of Mrs Eleanor Hopkinson. I very much doubt any of my readers have ever heard of Mrs Hopkinson but my friend knew I would be interested as it brought back many happy and sad memories of the time when Sikkim was an independent state and I was the last house guest in the royal palace there before India brutally annexed the tiny kingdom in 1975. Sikkim then became India's 22nd federal state.

Mrs Hopkinson, who has died aged 101, was the wife of the last British colonial Political Officer and Resident for Sikkim, Bhutan and Tibet. She was the last link with a now distant past. Her husband was like a colonial Governor atop the high Himalaya mountains. Through his office the British exerted powerful influence without needing actually to annexe the mountain territories. In those imperial days British policy was to preserve Tibet as an autonomous buffer between the Soviet Union, China, and British India.

Luckily for posterity the Hopkinsons were keen photographers and kept a wonderful photographic record of their extensive travels in the most remote areas of Tibet. Their photographic archive, including some very early and rare colour slides, were given to the British Museum by Mrs Hopkinson and many of the photographs can be viewed online at Tibet Album. No doubt quite a few of my readers have visited Tibet and I strongly recommend you to take a look at those online photographs, which reveal just how much Tibet has changed in the last 70 years.

These historic photographs also brought back memories for me of the days when I travelled with the then Crown Prince of Sikkim from the capital Gangtok up to the border with Chinese Tibet. It is an area of extraordinary majestic beauty with landscapes on a vast scale.

One historical irony is that the British protected Sikkim from its powerful neighbours in the past when Sikkim was considered to be an important trading route from India to Tibet because it controls almost the only north-south mountain pass in the area. Today Sikkim has again become a strategic border and trade route between India and China. A new highway has been constructed so that the once arduous and very slow journey into Tibet Mrs Hopkinson once had to make on horseback can now be done in the luxurious high-speed comfort of a Toyota Landcruiser.

Mrs Hopkinson's death brings down the final curtain on a forgotten era.